How many lighting, wiring, or other electrical projects have you postponed at your home or business because you don't know a good local electrician? Have you been planning to get walkway lighting installed, a ceiling fan hooked up, or maybe even a home theater set up some day? If you've been on the lookout for a certified electrician to handle anything from a service upgrade to a home generator installation, VIP Electric is the company to call. With 24 years of professional experience, our team of licensed electricians can tackle a wide range of electrical projects, including service upgrades, landscape lighting, and swimming pool wiring repairs. Serving residential, commercial, and industrial customers throughout the Las Vegas area, we're the electrical contractor to turn to for top-quality workmanship and exceptionally good service. As qualified solar panel installers, we can even help you generate your own electricity by harnessing the power of solar radiation. Our expertise also extends to all types of electrical wiring for homes and businesses, and even telephone lines, TV cable wire, and computer network data lines. When you need full-service electricians that are qualified to perform electrical inspections, repair faulty connections, or install recessed lighting and dimmers, call VIP Electric.
Licensed, bonded, and insured
Residential electrical
Commercial electrical
Service upgrades
Solar electric panels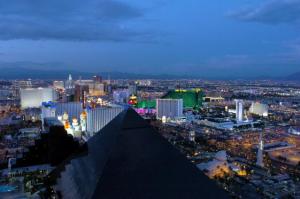 Conveniently located right here in Las Vegas, we proudly serve homeowners and businesses throughout the metro region. We're proud to meet electrical needs in North Las Vegas, Henderson, Summerlin, Southern Highlands, Anthem, and all of Clark County, NV. We're an established, family-owned business that's committed to solving your electrical problems and helping you realize the full potential of your home or business environment. Your satisfaction with our electric services is also of paramount importance, and we ensure that by providing top-notch service and a one-year warranty on all parts and labor.
Our commercial and residential electricians are among the most skilled troubleshooters in the area and can accurately pinpoint and fix any problem involving wiring, faulty connections, or outdated electric panels. Through our electrical inspection services, we can also identify and correct malfunctions and safety hazards in your wire integrity, electrical panel functionality, GFCI protection, and more.
If experience, quality craftsmanship, and great service are what you value most in a local electrician, contact our skilled professionals at VIP Electric. We handle everything from pool wiring and outdoor landscape lighting to electrical upgrades and solar panel installation. Whether you need generator services or a complete home theater installation, you can always count on us for professionalism, quality workmanship, and unbeatable customer service. Call or e-mail us today for a free estimate.