Services Offered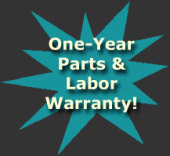 When you call an electrician to fix or install wiring, lighting, or ceiling fans, you deserve impeccable workmanship and the added assurance of a parts and labor warranty. At VIP Electric, we make quality workmanship one of our top priorities and we back that up with a one-year warranty on all our services. As a family-owned, local business that cares about customer service, our commercial and residential electricians continually strive to go above and beyond your expectations. Whether you need ceiling fan installation, an electrical service upgrade, or generator services, we provide a full range of commercial and residential electrical services that are among the best in the Las Vegas area.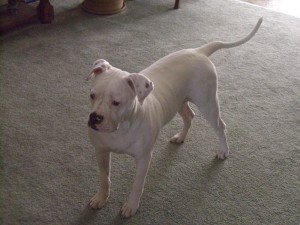 From solar electric panels to home theater installations, we can design and install just about any electrical component you need for your home or business. In addition to our lighting installation work and electrical troubleshooting skills, our wiring capabilities are second to none. Our precision and expertise are evident in the professional wiring work we do, including pool wiring, phone cable wiring, and home theater wiring. As certified electricians with 24 years of experience, we can also provide your home or business with comprehensive electrical inspections. Since safety is such a vital aspect of any building's electrical system, our expertise in that area can help identify hazards and problem areas before they cause property damage or injury.
Electrical Inspections
Our knowledge, diagnostic tools, and trained eye give us the ability to spot potential trouble areas in your electrical system and recommend repairs or updates to eliminate safety risks and malfunctions. Our inspection services check for a variety of vital safeguards like proper electrical system grounding, wire integrity, and the presence of working ground fault circuit interrupters (GFCI). Our electrical inspections can provide you with peace of mind, a safer business or home environment, and the opportunity to identify and correct malfunctions in your electrical system. For a free estimate or to set up an appointment, inquire today about our electrical inspection services.
Expertise in Wiring, Installs, and Repairs
Some people make the mistake of trying to install home generators, ceiling fans, or home theater systems on their own. That can be a risky proposition for a number of reasons. Not only do you run the risk of getting a shock or creating a fire hazard, but there's also the frustration of spending hours unsuccessfully trying to hook something up. When you turn the job over to one of our licensed electricians, it gets done safely, professionally, and accurately. Whether you're looking for experienced home theater installers or a professional for ceiling fan installation or home electrical wiring, you can count on our team of experienced professionals to get the job done right. We're also the commercial and residential electricians to call for generator services, phone cable wiring, and solar panel installation in and around Las Vegas. Contact us today for a no-obligation, free estimate.