Commercial Electrician

Keeping your business running at full capacity depends, in part, on an electrical system that can handle the demands you place on it. Whether your business is new, expanding, or just in need of occasional electrical repairs, the services of a reliable commercial electrical contractor are essential. When any kind of wiring or electrical work is needed at your establishment, call our licensed electricians at VIP Electric to make sure the job gets done correctly and safely. We have the experience and know-how to handle a wide range of commercial electric work and can provide you with the electrical repairs, upgrades, or installations your commercial property needs to be productive, fully functional, and ready for business. Call or e-mail us to find out more about our commercial electric services.
VIP Electric offers:
Electrical panel upgrades
Generator installation
Wiring and fixture installation
Lighting installation
Landscape and exterior lighting, including security lighting
Power distribution systems
Ballast replacement
Telephone/data wiring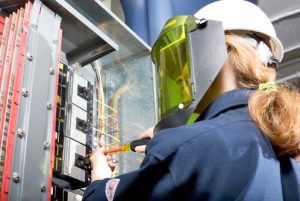 When you need a licensed electrician to make sure your wiring upgrades, electrical repairs, and telephone/data wiring are done to proper safety codes and performance standards, we're the commercial electrical service to call. As a licensed, bonded, and insured company, we strive to surpass your expectations with our workmanship, service, and professional knowledge. With 24 years of practical experience in all kinds of commercial electric projects and repair jobs, our ability to diagnose, fix, or upgrade your buildings' electrical systems is second to none. Contact us today to see how we can serve you.
Commercial Electrical Repair and Maintenance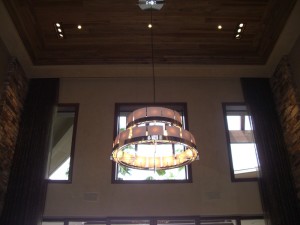 Many of the electrical challenges in a commercial or institutional setting require the expertise of a licensed electrician. At VIP Electric, our credentials, training, and expertise enable us to accurately troubleshoot and repair any problem you might be encountering with wiring, electrical capacity, or power distribution systems. Whether you need a qualified electrician in Las Vegas for lighting repair, ballast replacement, or wiring upgrades, we have the skills and certification to handle these challenges and much more. For the best service and workmanship in the area, call our professionals at VIP Electric.
As a full-service commercial electrician, we're available to meet a wide range of needs. From exhaust fan or ceiling fan installation to outdoor security lighting and cat5 cable installation, we're the local business that will be there when you need a dependable solution.
Electrician in
Home Rewiring
Master Electrician
Electricians in
Electric Service Upgrade
Electrical Contractor